Decks & Railings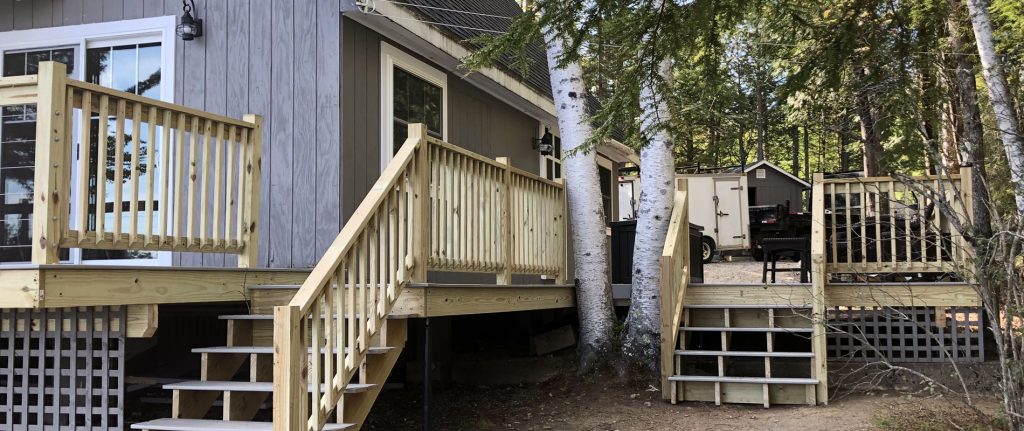 Outdoor Decks, Porches, & Railings
Here's a sample project gallery of our decks, porches and railings work.
You only have to fall off a deck once to to appreciate the value of a good railing. Here in Maine, we get a solid 72 hours of summer. Why not make the most of it with a deck you can be proud of? Looking for way to get to the pool without spilling your drink on the lawn? We can help. And if you're a fan of form and function, we can bring some cool custom options to that next railing, stair or balcony project.
Indoor or out, if you have an idea or need, let's talk!